PrintSniffer Spy
Complete Printer Management Solution for Your Network


Dataquest figures show that the average cost of printing documents (paper, hardware, and ink) is equivalent to 40% of a company's labor cost. Despite this huge expense and its impact on profits, most corporations just view it as "the cost of doing business" since it's impossible to control without the right information and tools.

There is an easy solution to these "hidden" printing expenses. PrintSniffer!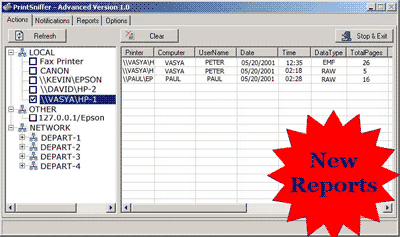 Surveillance and Monitoring Features
Name of the user who created the job;
User's computer name where the job was created;
When the job was created;
How big in bytes was the document;
What application was used to print.
Number of printers that you can monitor is unlimited;
System administrator can add their comments for each print job, delete print job, pause or continue without saving information to log;
Added support for Remote printers and Print servers;
Monitor and log all keystrokes along with the window they are typed in and time stamp.


How to use PrintSniffer
Monitoring printers with PrintSniffer is really intuitive and easy. Once you start up the program, it begins scanning your network for shared printers. After that is completed you can instruct PrintSniffer to log print jobs that come to printers of your interest by checking the box next to printers name.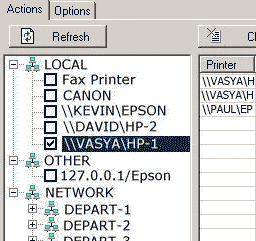 When users print documents onto printers that you select, information will show up on the right-hand panel of PrintSniffer.